OUR TEAM
Recruitment is about building relationships.  Our consultants take the time to get to know each of their candidates and their clients. They know the local job market. They understand the sectors they work in. Whether you're just starting your career, trying to advance your career, or you want to change paths completely, get in touch. Let's do this together.  
WE ARE HERE TO OPEN DOORS FOR YOU.
Anne Fanthom
Managing Director
Anne has worked within recruitment for nearly 30 years, having worked with the world's largest human resources solution provider for over 10 years in the UK. In 1999, Anne opened Recruitment Plus in Stillorgan, Co. Dublin. Her mission is to provide an honest and hardworking approach to recruitment for our clients and candidates with a very strong focus on building strong working relationships.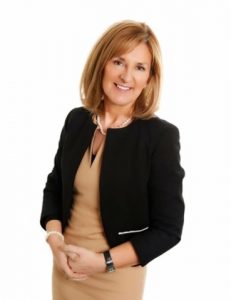 Recruitment Plus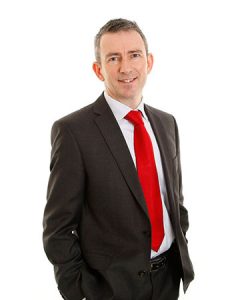 John Reidy
Director
John Reidy has worked with Recruitment Plus since its inception. This length of service has allowed him to develop enviable relationships in the Sales/Marketing side of the Medical / Pharmaceutical sector both with clients and candidates. A graduate of the University of Limerick, John's education and experience with the Human Resources field has allowed him to meticulously match candidates to roles, from entry level Sales Executives to Country Managers. Accuracy of service to both candidates and clients and honesty in his dealings with all parties has always been critical to his success, mirroring the approach and ethos of the agency itself.
Recruitment Plus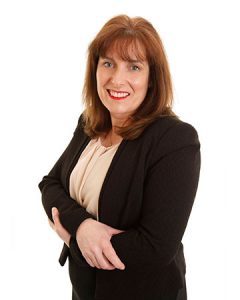 Hazel Whelan
Associate Director
Hazel joined Recruitment Plus 15 years ago and over that time has called on her scientific and clinical knowledge, her extensive network of contacts within the industry and her genuine interest in new products, drugs, devices and equipment to grow and develop the Pharma/Medical Healthcare division into one included on the Preferred Supplier Lists of an enviable list of healthcare and medical companies in Ireland.
Recruitment Plus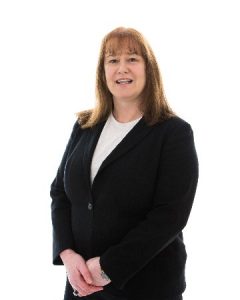 Olive Murphy
Property Business Partner - The Property Division
Olive Murphy has over 8 years Recruitment experience and currently Heads the Property Division with Avril Clare at Recruitment Plus. Olive has forged very strong relationships with some of the most prestigious property developers, investment organisations and real estate consultancies in Ireland. She possesses an in-depth knowledge of the needs of her clients and candidates and has an excellent understanding of the Irish property market. The 'go to person' for recruitment insights into the Irish Property sector – Olive has conducted interviews on the Pat Kenny Show, written a number of publications in the Sunday Business Post & the Irish Independent and her Property Salary Surveys are the sector bench mark for annual pay reviews.
Recruitment Plus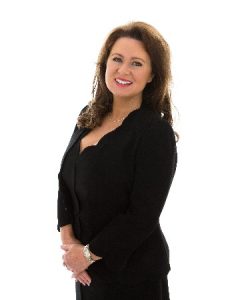 Avril Clare
Property Business Partner – The Property Division
Avril Clare brings a wealth of experience recruiting from Entry to Director level positions having worked both consultancy and in-house positions mainly in the Financial Services & Property sectors. "The Property Division is led by Avril Clare & Olive Murphy having built strong relationships within the Property disciplines with both clients and candidates. She has been a finalist for two awards – the National Recruitment Federation "Property Recruitment Specialist" and Image Magazine "Business Woman of the Year" in the management professional category. Avril is recruiting across all property disciplines covering auctioneering, asset management with developers, clients, investment funds and financial institutions.
Recruitment Plus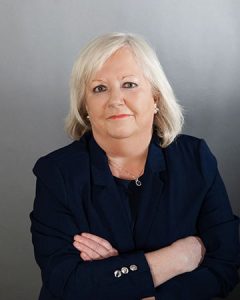 Bernice Brennan
Healthcare Consultant and Business Development
Bernice Brennan joined RecruitmentPlus in 2004 and is now a Senior Recruitment Consultant. Bernice has worked in the recruitment industry for close on 20 years and has built a reputation for "delivering" with a number of clients. She has enviable relationships with her clients who know that she will listen and interpret their requirements in a professional and dedicated manner. Bernice has an in-depth understanding of the essential ingredients needed by her clients.
Recruitment Plus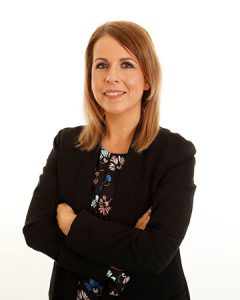 Lorna Ward
Commercial Manager
Lorna Ward joined Recruitment Plus in 2006 to manage the Office Support Desk. She was part of the award-winning team at Recruitment Plus in 2012 and is recognized as a highly successful recruiter by her peers with a particularly high level of repeat business from her clients. Lorna completed the ILM Certificate in Recruitment Practice with the National Recruitment Federation in 2011 and a Diploma in Human Resource Management (CIPD) with the Institute of Public Administration in 2013.
Recruitment Plus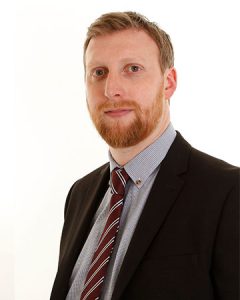 Richard Stevenson
Temps Controller
Richard joined the Recruitment Plus team in 2016 to manage the Temps desk, having spent 2 years as a Temps Controller with his previous employer covering assignments across a broad range of industries. Prior to that he spent 8 years in event management. Richard has built an enviable relationship with his clients based on a speedy, reliable and quality service and most importantly a great track record of placing high performing Temporary candidates.
Recruitment Plus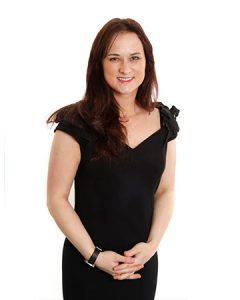 Zuzana Foley
Regional Manager - Dundalk
With over 13 years of recruitment expertise, Zuzana has been instrumental in aiding multinationals and SME's in the North East with their executive search, broad consulting and development of high
performance talent. Highly motivated, ambitious and professional, Zuzana has been with Recruitment Plus for 10 years. With proven skills in people management, communication and team work, Zuzana is the Team Leader of our Dundalk office where she has built up a professional team of dedicated consultants. Zuzana specialises in recruiting for Technical/Engineering, Manufacturing and Commercial sectors and is highly respected in the industry operating at the highest level of integrity, discretion and professionalism.
Recruitment Plus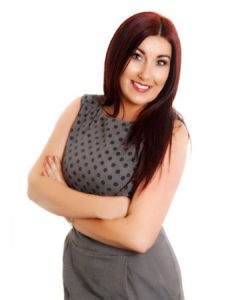 Ciara Byrne
Commercial & Technical Recruitment
With over 8 years' recruitment experience, Ciara is a proficient team member having gained her experience from working in both the Temporary and Permanent recruitment markets. She recruits for a multitude of industry sectors from SMEs to multinationals. Ciara is a dynamic recruiter who uses a fresh approach in her recruitment methods. This is evident through her exposure across all areas of social media. Ciara's responsive and energetic approach ensures a strong relationship with both clients and candidates alike. Her prompt attitude ensures a stress-free process for candidates and clients ensuring an efficient recruitment process from commencement to completion.
Recruitment Plus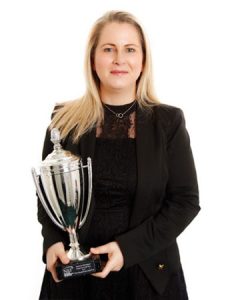 Olivia Rogers
Account Manager- Temporary Division
Olivia is a highly motivated, inspiring Account Manager with a passion for problem solving and an uncompromising attitude to delivery and consistency, with extensive experience working with Ireland's premier multinationals as well as SMEs. With 15 years unrivalled recruitment experience in providing Temporary Talent Management Solutions, Olivia continuously adapts to environments that demand the highest standards of efficiency, professionalism and quality. For the last 6 years Olivia has managed the full recruitment process, offering account management services, a flexible cost-effective staffing solution and a significant database of skilled candidates particularly in the North-East and Dublin.
Recruitment Plus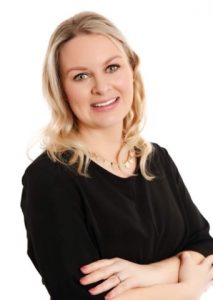 Jean Bailey
Recruitment Consultant- Temporary Division
Jean joined Recruitment Plus in 2014 after returning home from Canada having worked with an established recruitment consultancy providing temporary and permanent staff across a range of business sectors. With 5 years extensive recruitment experience, Jean's focus is to provide an unrivalled service that eases your workload, concentrating on providing temporary and / or contract staff to support your business at a competitive cost. With immediate access to a database of candidates from various sectors, she can supply recruitment assistance across all levels for temporary, contract and permanent vacancies.
Recruitment Plus

Do you know someone who would be a perfect candidate for one of our jobs?
http://www.recruitmentplus.ie/wp-content/uploads/2017/10/refer-a-friend-article.jpg
243
862
admin-dev
http://www.recruitmentplus.ie/wp-content/uploads/2018/02/logo-original-font.png
admin-dev
2018-01-10 07:49:01
2018-02-15 14:29:26
Referral Bonus